Welcome to A.C.E. on the Prairie!
---
We are so grateful for the prayers and support we have received for our Auction for Christian Education. A special congratulations to the raffle winners listed below!
We'd like to announce the following preliminary totals:
$259,251.13 – Total Projected Net Income
$  93,200.00 – Total Projected from Penny Donors*
$153,219.24 – ACE Item #60**
$505,670.37 – Projected Grand Total
While we continue to hone in on the final auction totals for the benefit of the school, we do know that you have raised nearly $150,000 to date for the Item #60 matching opportunity.**
We mention and promote ACE Item #60 one last time as there is STILL more than $100,000 available from the match if you are so inclined to help us strike MORE of this match(ing) gift!
The Leo J. & Albina Dreiling Trust has generously agreed to match up to $150,000 of every dollar after the first $100,000 has been raised for the special project for ACE 2017 Item #60. We invite you to please take advantage of this last opportunity to participate. The next $100,000 received will be matched dollar for dollar!
Go to https://tmp-m.org/ace to make your gift, or mail your gift today to TMP-Marian Alumni Assn., 1701 Hall Street, Hays, KS 67601. Please, also, reach out if you'd like to visit more about this opportunity. We will be making a few calls as well and appreciate your time, generosity, and prayers. Thank you for your support. May God bless you!
Scroll down for the list of our ACE 2017 Penny Donors and Raffle Winners:
Troy '93 Ruda
Advancement Director
---
Our Generous Penny Donors
(Each of the below listed penny donors matched 1¢ for each dollar of the regular auction less item #60.)
In Honor of All Alumni HCC~GCHS~SJMA~SFS~MHS~TMP~TMP-M
In Memory of All Deceased Alumni
Anonymous – Colorado
 Anonymous (x 3) – Girl's Catholic High School Alumnae
 B & L Motels – Bruce & Linda Weilert
In Memory of Jean '67 (Pfannenstiel) Basgall
Ken & Yvonne Braun
​Charles '54 & Marlene '54 (Gabel) Brull
Jim '79 & Anne Brull Family
Car Zone – Greg & Shannon Werth
Class of 1977
 Coldwell Banker Executive Realty – Patty '65 (Werth) Stull & Rich Sieker
Farm Bureau Financial Services – Danny '93 Dinkel & Dustin '04 Washburn
In Memory of Marie '53 (Pfannenstiel) Gabel
Gone Logo Inc. – John & Lisa '88 (Haas) Flynn
In Memory of Ken & Shirley (Dreiling) Gross
John's Fencing Service – John '82 & Amy Moeder
Benno & Mary Karlin Family – Agnes '61 (Karlin) Shtogren & Clem '70 Karlin
Norman '52 & Marilyn Karlin
Kuhn Farms Inc. – Pat & Diane '79 (Honas) Kuhn
Mike '83 & Angela Leikam
Midwestern Pipeworks, Inc., Hays, KS – Gary '71, LouAnn, Brandon '03, Kelly '05, & Michelle '11 Geist
Our Lady Help of Christians, Antonino, KS
In Memory of Daniel '63 Neuburger
Galen & Cathy Pfeifer
In Memory of Kenny '51 Schmeidler
In Memory of Patricia Schmidt
St. Anthony Parish, Schoenchen, KS
St. Catherine Parish, Catharine, KS
Doug '86 & Stephanie Stecklein
Triple Play
Bob '68 & Susan Wolf Family
(You can still be a penny donor for the 2017 auction. Contact Mary Lang '77 in the Alumni Office at 785.625.9434 or alumni@tmpmarian.org. Or, please consider joining the list for the 2018 ACE!)
---
2017 ACE Raffle Prize Winners
Friday – April 28, 2017
$500 Cash Drawing #1
(DONATED BY GLASSMAN CORPORATION)
Shannon Christen
$500 Cash Drawing #2
(DONATED BY THE MIKE & LORI HERTEL FAMILY)
Brenda (Dinkel) Schmeidler '69
Saturday – April 29, 2017
2016 Ford Focus Hatchback
(DONATED BY: KAY & DICK WERTH – Auto World Used Cars)
Rachel Robben, Hutchinson, KS
$5,000 Cash Raffle Winner
(DONATED BY: A.J. '49 & MARJORIE HORINEK of ATWOOD, KS and ERNIE '53 & JOAN HORINEK of Madison, WI)
Tom Benoit, Damar, KS

$2,000 Cash Raffle Winner
(DONATED BY: LINUS & BERNEICE WERTH FAMILY)
Geralyn Allen
$1,000 Cash Raffle Winner #1
(DONATED BY: NEIL & ANN GOTTSCHALK)
LaVerna (Braun) Younger '50
$1,000 Cash Raffle Winner #2
(DONATED BY: LEROY & BERNICE HERRMAN)
Jason Dinges
$1,000 Cash Raffle Winner #3
(DONATED BY: JOE & VIRGINIA HESS)
Mary (Billinger) Arrambidez '72, Tyler, TX
$1,000 Cash Raffle Winner #4
(DONATED BY: HAYS CAR & TRUCK ALIGNMENT / JIM WERTH & DAVE WERTH)
Marvin Kaiser
Thank you, and Congratulations!
---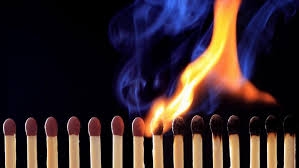 **What is the special project for ACE Item #60? When the main administration building was built over 100 years ago, it housed two bathrooms on each floor, specifically for use by young men. Since that time, with the addition of the ladies from Marian High and later adding the junior high, as well as the increased attendance at school events open to the public, a real need has risen for larger bathrooms for the school's female population and renovating the mens' bathrooms for students and guests with physical disabilities.
---
The plan calls for new womens' restrooms in the east wing of the building in the current open airway next to the new elevator, starting on the first floor all the way to the fourth floor. This option would be more cost efficient and less disruptive to our students than trying to cut space from existing classrooms and offers the room needed for stall space.
---
Do twice the good with one donation. Don't let this generous matching opportunity slip away! Your $150 could quickly become $300 or your $500 could become $1,000! All donation sizes are accepted. Your donation will be tax exempt and tax deductible but is needed soon.